The Midtown Book Group meets at Savi Provisions Midtown at 988 Peachtree St NE, Atlanta, GA 3030:   Upstairs in the loft (formerly the Margaret Mitchell House Literary Events Annex).
Meetings are the 2nd Wednesday of each month @ 8 pm to discuss and enjoy great literature. We have a terrific, mixed group of Midtown neighbors & book lovers who participate for always-lively conversation: young and old(er), male and female, professionals, students, work-at-home moms, house people and condo dwellers, all are welcome!
Please sign up at http://groups.yahoo.com/group/MNAbookclub for updates and information.
You can also follow us on Facebook  Midtown Book Group on Facebook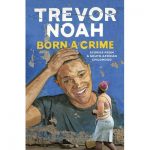 August 9, 2017
Born a Crime by Trevor Noah
Location: Savi Provisions Midtown
Trevor Noah's unlikely path from apartheid South Africa to the desk of The Daily Show began with a criminal act: his birth. Trevor was born to a white Swiss father and a black Xhosa mother at a time when such a union was punishable by five years in prison. Living proof of his parents' indiscretion, Trevor was kept mostly indoors for the earliest years of his life, bound by the extreme and often absurd measures his mother took to hide him from a government that could, at any moment, steal him away. Finally liberated by the end of South Africa's tyrannical white rule, Trevor and his mother set forth on a grand adventure, living openly and freely and embracing the opportunities won by a centuries-long struggle.
Born a Crime is the story of a mischievous young boy who grows into a restless young man as he struggles to find himself in a world where he was never supposed to exist. It is also the story of that young man's relationship with his fearless, rebellious, and fervently religious mother—his teammate, a woman determined to save her son from the cycle of poverty, violence, and abuse that would ultimately threaten her own life.
The stories collected here are by turns hilarious, dramatic, and deeply affecting. Whether subsisting on caterpillars for dinner during hard times, being thrown from a moving car during an attempted kidnapping, or just trying to survive the life-and-death pitfalls of dating in high school, Trevor illuminates his curious world with an incisive wit and unflinching honesty. His stories weave together to form a moving and searingly funny portrait of a boy making his way through a damaged world in a dangerous time, armed only with a keen sense of humor and a mother's unconventional, unconditional love.
September 13, 2017
Born a Crime by Trevor Noah
Location: Savi Provisions Midtown
Spain, 1977. Military rule is over. Bootleg punk music oozes out of illegal basement bars, uprisings spread across towns, fascists fight anarchists for political control, and students perform protest art in the city center, rioting against the old government, the undecided new order, against the universities, against themselves…
Mosca is an intelligent, disillusioned university student, whose younger brother is among the "disappeared," taken by the police two years ago, now presumed dead. Spurred by the turmoil around them, Mosca and her friends commit an act that carries their rebellion too far and sends them spiraling out of their provincial hometown. But the further they go, the more Mosca believes her brother is alive and the more she is willing to do to find him.
The Sleeping World is a beautiful, daring novel about youth, freedom, and doing whatever it takes to keep a family together, in a nation whose dead walk the streets and whose wars never end.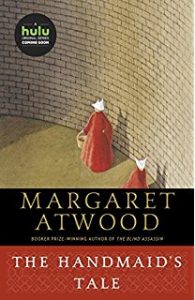 Oct 11, 2017
The Handmaid's Tale by  Margaret Atwood
Location: Savi Provisions Midtown
Offered is a Handmaid in the Republic of Gilead. She may leave the home of the Cammander and his wife once a day to walk to food markets whose signs are now pictures instead of words because women are not longer allowed to read. She must lie on her back one a month and pray that the Commander make her pregnant, because of an age of declining births, Offred and the other handmaids are values only if their ovaries are viable.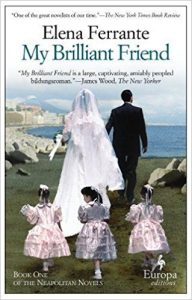 Nov. 8, 2017
My Brilliant Friend by Elena Ferrante
Location: Savi Provisions Midtown
Soon to be an HBO series, book one in the New York Times bestseller. Neapolitan quartet about about two friends grown gnu in post-wr Italy is a rich, intense and generous-hearted family epic by Italy's most beloved and acclaimed writer, Elena Ferrante, ' one of the great novelists of our time' Roxana Robinson, The New York Times
Dec. 13, 2017
Tulum by David Seth Michaels
Location: Savi Provisions Midtown
An old gringo expat on the beach in Mexico, hiding from his past as a low-level drug runner. Set in Mexico's Riviera Maya, with a side trip to Cuba, the setting is a vibrant background to the story, along with just a hint of magical realism (just a little). Definitely a December book- quick, easy, fun (186 pages)