The Midtown Book Group meets at Savi Provisions in the summer (upstairs in the loft (formerly the Margaret Mitchell House Literary Events Annex)), and then Barnes & Noble @ Tech Square (5th & Spring) in the fall.
Meetings are the 2nd Wednesday of each month @ 8 pm to discuss and enjoy great literature. We have a terrific, mixed group of Midtown neighbors & book lovers who participate for always-lively conversation: young and old(er), male and female, professionals, students, work-at-home moms, house people and condo dwellers, all are welcome!
From Sept. to April the Book Group meets at Barnes & Nobel, in the upstairs conversation area in the back corner of the Computer/Music section. Midtown Book Group members receive a 20% discount on the Monthly Book Selection at B&N @ GeorgiaTech.
From May to Aug. the Book Group meets at Savi Provisions Midtown at 988 Peachtree St NE, Atlanta, GA 3030:   Upstairs in the loft (formerly the Margaret Mitchell House Literary Events Annex).
Please sign up at http://groups.yahoo.com/group/MNAbookclub for updates and information.
You can also follow us on Facebook  Midtown Book Group on Facebook
April 12, 2017 
Orphan of Asia by Zhouliu Wu 
Location: Barnes & Noble Midtown
Born in Japanese-occupied Taiwan, raised in the scholarly traditions of ancient China by his grandfather but forced into the Japanese educational system, Hu Taiming, the protagonist of Orphan of Asia, ultimately finds himself estranged from all three cultures. Wu's autobiographical novel, completed in 1945, is widely regarded as a classic of modern Asian literature and a groundbreaking expression of the postwar Taiwanese national consciousness. Originally written in Japanese and now translated into English for the first time, Orphan of Asia offers a powerful depiction of the political, cultural, and psychological impact of colonialism.
Orphan of Asia begins during Taiming's childhood in Taiwan, which has been annexed to Japan only recently. Taiming eventually makes his mark in the colonial Japanese educational system and graduates from a prestigious college. However, he finds that his Japanese education and his adoption of modern ways have alienated him from his family and native village. He becomes a teacher in the Japanese colonial system but soon realizes that there is something seriously wrong with the status quo. He quits his post but finds that, having repudiated his roots, he doesn't seem to belong anywhere.
Thus begins Taiming's long journey for his rightful place. But neither in Japan, where he goes to study physics in the belief that technology represents the future, nor in mainland China, where he marries and has a daughter, does he ever come to feel at home or find his calling. Although he assiduously avoids politics, Taiming can't help being caught up in the conflicts that shaped modern East Asian history. He is accused of spying for both China and Japan after hostilities breakout between the two countries, and he witnesses the effects of Japanese imperial expansion, the horrors of war, and the sense of anger and powerlessness felt by those living under colonial rule.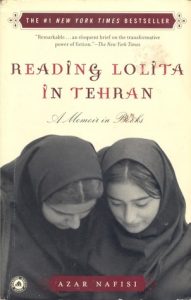 May 10, 2017 
Reading Lolita in Tehran: A Memoir in Books by Azar Nafisi
Location: Savi Provisions Midtown
Every Thursday morning for two years in the Islamic Republic of Iran, Azar Nafisi, a bold and inspired teacher, secretly gathered seven of her most committed female students to read forbidden Western classics. Some came from conservative and religious families, others were progressive and secular; some had spent time in jail. They were shy and uncomfortable at first, unaccustomed to being asked to speak their minds, but soon they removed their veils and began to speak more freely–their stories intertwining with the novels they were reading by Jane Austen, F. Scott Fitzgerald, Henry James, and Vladimir Nabokov. As Islamic morality squads staged arbitrary raids in Tehran, as fundamentalists seized hold of the universities and a blind censor stifled artistic expression, the women in Nafisi's living room spoke not only of the books they were reading but also about themselves, their dreams and disappointments.
Azar Nafisi's luminous masterwork gives us a rare glimpse, from the inside, of women's lives in revolutionary Iran. Reading Lolita in Tehran is a work of great passion and poetic beauty, a remarkable exploration of resilience in the face of tyranny, and a celebration of the liberating power of literature.
June 14, 2017 
The Ginger Man by J.P. Donleavy
Location: Savi Provisions Midtown
First published in Paris in 1955, and originally banned in the United States, J. P. Donleavy's first novel is now recognized the world over as a masterpiece and a modern classic of the highest order. Set in Ireland just after World War II, The Ginger Man is J. P. Donleavy's wildly funny, picaresque classic novel of the misadventures of Sebastian Dangerfield, a young American ne'er-do-well studying at Trinity College in Dublin. He barely has time for his studies and avoids bill collectors, makes love to almost anything in a skirt, and tries to survive without having to descend into the bottomless pit of steady work. Dangerfield's appetite for women, liquor, and general roguishness is insatiable—and he satisfies it with endless charm.
July 12, 2017
One day in the life of Ivan Denisovich by A. Solzhenitsyn
Location: Savi Provisions Midtown
First published in the Soviet journal Novy Mir in 1962, One Day in the Life of Ivan Denisovich stands as a classic of contemporary literature. The story of labor-camp inmate Ivan Denisovich Shukhov, it graphically describes his struggle to maintain his dignity in the face of communist oppression. An unforgettable portrait of the entire world of Stalin's forced work camps, One Day in the Life of Ivan Denisovich is one of the most extraordinary literary documents to have emerged from the Soviet Union and confirms Solzhenitsyn's stature as "a literary genius whose talent matches that of Dosotevsky, Turgenev, Tolstoy"--Harrison Salisbury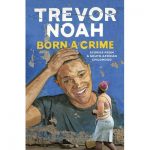 August 9, 2017
Born a Crime by Trevor Noah
Location: Savi Provisions Midtown
Trevor Noah's unlikely path from apartheid South Africa to the desk of The Daily Show began with a criminal act: his birth. Trevor was born to a white Swiss father and a black Xhosa mother at a time when such a union was punishable by five years in prison. Living proof of his parents' indiscretion, Trevor was kept mostly indoors for the earliest years of his life, bound by the extreme and often absurd measures his mother took to hide him from a government that could, at any moment, steal him away. Finally liberated by the end of South Africa's tyrannical white rule, Trevor and his mother set forth on a grand adventure, living openly and freely and embracing the opportunities won by a centuries-long struggle.
Born a Crime is the story of a mischievous young boy who grows into a restless young man as he struggles to find himself in a world where he was never supposed to exist. It is also the story of that young man's relationship with his fearless, rebellious, and fervently religious mother—his teammate, a woman determined to save her son from the cycle of poverty, violence, and abuse that would ultimately threaten her own life.
The stories collected here are by turns hilarious, dramatic, and deeply affecting. Whether subsisting on caterpillars for dinner during hard times, being thrown from a moving car during an attempted kidnapping, or just trying to survive the life-and-death pitfalls of dating in high school, Trevor illuminates his curious world with an incisive wit and unflinching honesty. His stories weave together to form a moving and searingly funny portrait of a boy making his way through a damaged world in a dangerous time, armed only with a keen sense of humor and a mother's unconventional, unconditional love.