Welcome to the Midtown Neighbors Association
The Midtown Neighbors' Association (MNA) is a not-for-profit association with the sole goal of making Midtown a better place in which to live. The MNA is managed and run completely by volunteers focused on promoting and enhancing Midtown living.
Have you wanted to feel like more a part of the community? Engage more in social or civic functions? To give back and build something better in the place where you live or work? Everyone that is part of the MNA has felt the same way, and have donated their time, expertise, goodwill, and/or money to improve the community of Midtown. We hope that you will be too.
Learn how you can get involved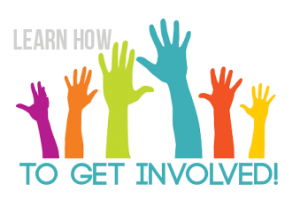 ATLANTA CITY COUNCIL PRESS RELEASE
MIDTOWN GARDEN DISTRICT
Master Plan
Councilmember Kwanza Hall and Midtown Neighbors Association announce Master Planning Process for Midtown's Garden District
On Thursday, January 28, 2016 at their annual meeting, Tony Rizzuto, President of the Midtown Neighbors Association, announced the launch of a master planning initiative for Midtown's Garden District. The Garden District lies between Piedmont Ave and the Atlanta Beltline. It includes the historic residential properties east of Piedmont Avenue, as well as commercial properties along Monroe Dr. and Ponce De Leon Ave.
The association is partnering with Atlanta City Councilmember Kwanza Hall on the project, which will be led by Atlanta design firm Lord Aeck Sargent. "This initiative will allow us to extend our efforts in the Midtown Improvement District (MID) and develop a truly comprehensive plan for the entire neighborhood, one that provides for consistent streetscapes, lighting, infrastructure and improved greenspace, for all our residents," said Rizzuto. "Lord Aeck and Sargent has a long history of working in the Midtown and their team understands the unique challenges we face. We are very excited to be working with them."
"Midtown's Garden District is the one remaining portion of intown Atlanta without a city-approved master plan," said Hall. "All of the neighborhoods surrounding it have a plan. Given the dynamic quality of so much of intown Atlanta these days, it is important that we bring the community together now to envision its future." Among the topics that will be discussed through the master plan process, according to Hall, are strategies for historic preservation; the desired character of new development in the neighborhood; bicycle and pedestrian access and safety; traffic and transportation; and greenspace.
The first community meeting for the Midtown Garden District Master Plan will be held on Wednesday, February 10, 2016, at 7pm in the Grady High School cafeteria, 929 Charles Allen Dr NE, Atlanta 30309.
For further information, contact Councilmember Hall at (404) 330-6038 or khall@atlantaga.gov To learn more about the master plan and to keep up with its progress, visit the MNA website at www.midtownatlanta.org
---
Our neighborhood thrives on a high level of volunteer involvement by residents in a variety of ways.
Civic Responsibility
MNA is the only body officially recognized by City government that represents the residents. MNA gives us a place at the table on issues affecting the residents." ~ Neighbor on Myrtle Street
Quality of Life
"I care about the community I live in. By being involved in MNA, I know what's going on, and I can be a part of the solution."~ Neighbor on 6th Street
Community Engagement
"We joined to meet fellow Midtowners who share our interests and concerns. We have made both friends and business contacts and have participated in Midtown's improvement. It's great fun." ~ Neighbor on Juniper