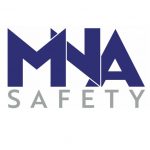 Midtown residents received appreciation from the Atlanta Police Department for the recent apprehension of Khalil Moten.  Moten has been charged with three counts of burglary and one count of prowling involving homes on 7th St NE, Penn Ave NE, and Beverly Rd NE.  These crimes were committed over the last three weeks.
MNA will be working with the Atlanta Court Watch Liaison and Deputy District Attorney Lamar to provide support as these cases are prosecuted.  If you would like to complete a Community Impact Statement please email us at safety@midtownatlanta.org.  According to Major Schierbaum, burglars tend to return to neighborhoods they are familiar with and so our efforts to advocate for a banishment order from Midtown would be beneficial.
Way to work together, Midtown.  Read below for our awesome high five.
From Zone 5 Major Schierbaum:
"Zone 5 would like to pass along its appreciation to the Midtown neighborhood for their role in apprehending a burglary suspect this morning.  At around 11:14AM today a resident of Midtown observed a suspicious male near the intersection of 7th St NE and Glendale Ter NE with a roller suitcase.  The resident noted the male appeared to be casing the area and called 9-1-1 providing a detailed description.   Responding officers canvassed the neighborhood and located the suspicious male a short distance away.   Over the last couple of hours our Investigators have connected the subject to three burglaries.  This is yet another example of an engaged Midtown community member being responsible for the apprehension of a burglar.  Please pass along the news of todays arrest and my Thank You to the wider neighborhood."