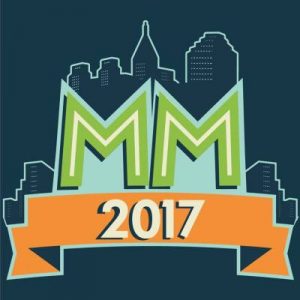 Emergency calls during the event can be made to Adrienne Wright, Special Events Manager at 404-557-1024
Adrienne Wright—Special Events Manager, Office of Parks—404-391-1274; awright@atlantaga.govMelissa Laurenceau– Elk Events–678.549.0173– melissa@elkevents.comChris Clark—Music Midtown Security Coordinator–404-483-2677Ken Allen —Music Midtown Security Coordinator—404-455-9553David Helberg—Event Organizer—404-202-8581
Cleaning dispatch: is 770-439-7380. Caller just needs to specify the location when calling.  
Please email Adrienne at awright@AtlantaGa.Gov, (and copy traffic@midtownatlanta.org and licensepermits@midtownatlanta.org, and feedback@musicmidtown.com) with questions and concerns!
The ATL311 Call Center, which is usually open only on weekdays, will be fully operational this Saturday and Sunday, Sep. 16 and 17 from 8 a.m. to 6 p.m.311 will be open to better support residents' post-storm clean-up efforts as Public Works, Watershed, Parks and other City departments work to clear debris.

Keep in mind that this weekend Atlanta will also be host to three major events:

Music Midtown in Piedmont Park from mid-day Saturday to 11 p.m. Sunday
Atlanta United versus Orlando City at Mercedes Benz Stadium beginning at 3:55 p.m. on Saturday
Atlanta Falcons versus the Green Bay Packers at Mercedes Benz Stadium on Sunday, with kickoff at 8:30 p.m.

The park and the stadium are only three miles apart, so expect some traffic congestion and consider leaving your car at home and using public transportation or other alternatives.

ATL 311 representatives will answer non-emergency calls on City topics including street closures, trash clean-up, and operating hours of parks and City services. The City hopes offering this additional means of providing information and assistance will help our citizens and visitors enjoy a more relaxed and organized weekend.

Full updated road/lane/parking/bike lane/sidewalk closure map is here:  https://www.dropbox.com/s/jrctziq11puoer9/MM2017-Map-Road-Closures-2017-08-27%20%20updated.pdf?dl=0
Here is the letter on how to get your dash pass for closed Midtown streets, and the complimentary ticket policies.  MM17 Midtown Resident Notification Letter
Music Midtown 2017 Festival will be up for public review / comments at 2 meetings: August 30th, 6:30 pm at the MNA LPC meeting upstairs at Jason's Deli on 10th;  and Sept. 5th at the NPU-E meeting at 6:30 pm at Peachtree Christian Church Fellowship Hall 1580 Peachtree St. NW.  Please review the MM 2017 application files.  Also, you may review all previous Music Midtown applications as well.