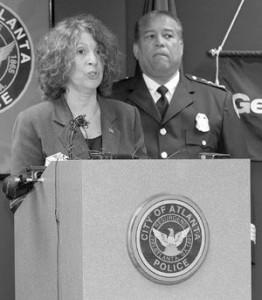 It is with great sadness that we say goodbye to one of our longtime members, neighbors and friends, Marsha Brinkley . . .
We are saddened to learn of the passing of our longtime friend, and consummate Midtown supporter, Marsha Brinkley. Marsha's step-daughter emailed us to let us know of her passing on July 2nd. Through the years, Marsha served the Midtown Neighbors' Association on projects from the Midtown Tour of Homes to the License and Permits Committee to political campaigns. Marsha was an advocate for the neighborhood we all love. We will miss seeing her around the neighborhood and Downtown championing those causes near and dear to all of us.
Please keep her husband, Steve, and the rest of her family in your thoughts.