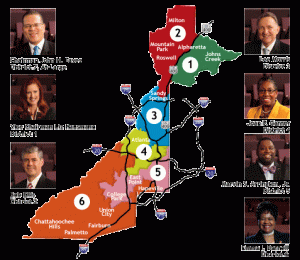 Fulton County Board of Commissioners Meeting 
March 15, 2017
The Fulton County Board of Commissioners will hold its next meeting on Wednesday, March 15, 2017 at 10:00 a.m. in the Assembly Hall of Fulton County Government Center, 141 Pryor Street, SW, Atlanta, GA 30303.
Tune in to FGTV for live coverage here.
Learn more about upcoming Fulton County Board of Commissioners Meetings here.
Fulton County Publishes Annual Action Plan Amendment for Citizen Review
Fulton County has published an amendment to the Fulton County 2015-2019 Consolidated Plan and 2016 Action Plan Amendment. Citizens are encouraged to attend and participate in the public hearings to assist the County in finalizing its Action Plan Amendments. Two public meetings are scheduled to allow citizen participation.
Read more here.