When:
December 8, 2021 @ 6:30 pm – 7:30 pm
2021-12-08T18:30:00-05:00
2021-12-08T19:30:00-05:00
Contact:
MNA Infrastructure - VIBE Chairman, Dawn Landau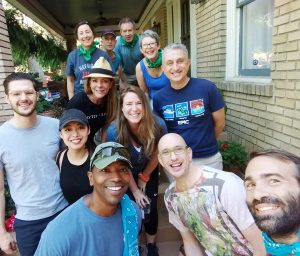 Are you interested in sidewalk repair and code enforcement in Midtown?  Do you want to help be a caretaker for our neighborhood?  MNA is tackling initiatives to encourage neighbors to take pride in our community.  Clean-ups, targeted improvement projects, finding solutions for our waste management challenges and ensuring that we have safe walkways to enjoy all the amenities our neighborhood offers.  Our VIBE Committee works hard to help make Midtown a beautiful community to live in and visit.  Taking care of our spaces also helps to deter crime.
If you are interested in getting involved with this amazing committee, check out our MNA Infrastructure – VIBE site page.  You can register for the next meeting and check out the agenda.  If you have questions, email our VIBE Chairman at vibe@midtownatlanta.org.