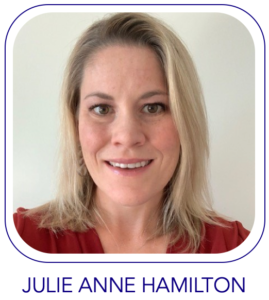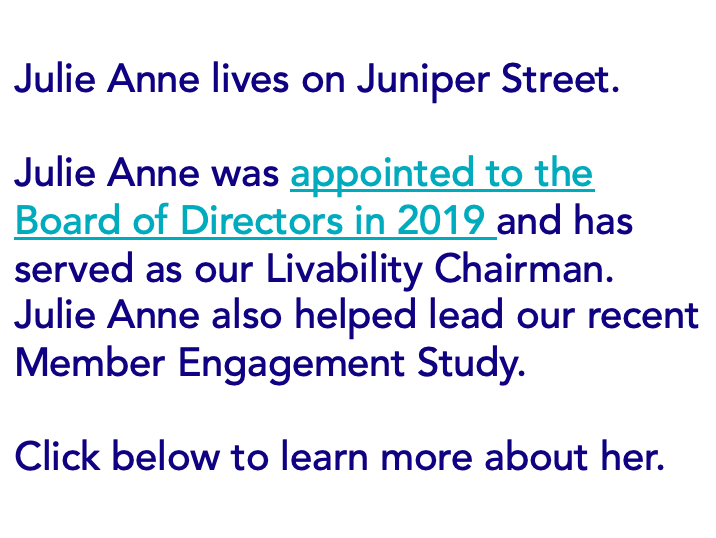 What does it mean to love our Midtown neighborhood?
To love our Midtown neighborhood means taking an active role in preserving what makes Midtown great – walkable access to the park, restaurants, and arts, the beauty and diversity, and strong sense of community — as our neighborhood continues to grow and we welcome new residents. I believe it is important to understand how city policies, growth, and development impact our neighborhood and support the decisions that will increase our safety, quality of life, and the beauty of Midtown.
What unique qualities do you offer that will continue the positive growth and work of MNA?
In my professional role as a management consultant, I analyze issues and challenges to identify the root causes, understand diverse perspectives and opinions, and collaborate with clients to evaluate and recommend solutions. I will continue to use these skills as an MNA board member to understand neighbors' concerns and recommendations, evaluate projects and applications by considering the potential impacts, and working with MNA and city leaders to find an agreeable solution. I will also continue to support MNA's growth and work by identifying areas to expand our impact and increase engagement with residents across all of Midtown so that our collective voice is heard clearly by our city leaders.
How are you a good Midtown neighbor today?
I currently serve as a MNA Board member and chair of the Livability committee.  This committee addresses quality of life concerns with a particular focus on noise. I've met with city officials to understand current noise legislation and enforcement and helped to advise neighbors on how to best address noise issues. Due to MNA's efforts, the Midtown High School construction team agreed to start work later and provide an open line of communication to discuss additional concerns.
During this past year, I served on a team to study resident engagement in Midtown. We conducted focus groups with residents and community managers to understand the largest concerns, expectations for MNA, and how to better serve the community. Based on the findings and recommendations of the six-month project, MNA is implementing new approaches to communications and outreach that is expanding the reach and growing the community of residents engaged with MNA.
Prior to joining the MNA board, I volunteered on the Infrastructure Committee. As part of the committee, I provided support in reviewing pop-up bike lanes, bike lane closures, addressing scooter concerns, and crafted MNA's position to support LIT lanes and keep the 10th Street bike lane open.
Where would you like to see progress in our community?
I would like to see safety be a top priority for Midtown. As Midtown has seen an uptick in violent crime over the past year, I believe MNA has the continued responsibility to collaborate with and push leaders and law enforcement to find effective paths and solutions to stop this violence.
As an avid road cyclist, I am passionate about bike and pedestrian safety across Atlanta. I would like to see plans for Complete Streets and bike lanes completed. In addition to bike lanes, I would like to see safer crosswalks across Midtown, particularly in crossing Monroe.
Noise, from construction to nightlife and concerts, continues to be an issue that directly and negatively impacts quality of life in Midtown. A lack of repercussion for noise violations as well as the ability for construction projects to apply for and receive variances has contributed to the challenge in adequately solving noise issues. As Midtown continues to grow, I believe finding a viable solution to enforce the law and stop repeat offenders will be critical for progress in our community.