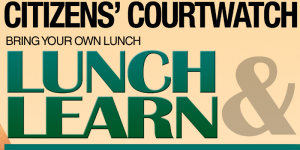 Feb 23, 2017
10am -11:30am
Fulton County Jail
901 Rice St NW
Atlanta, GA 30318
DESCRIPTION
We will be touring the Fulton County Jail.
Space is extremely limited to 20 people based on safety and security of the Fulton County Jail.
Registration is REQUIRED. If you are NOT registered for the event you will NOT be permitted to enter the jail (NO EXCEPTIONS).
RULES TO ATTEND JAIL TOUR:
Must use your government name on your license to register for the event.
Must bring your Government issued Identification to enter the jail.
The dress code: no open toed shoes, no leggings or stretch pants, no sleeveless blouses or shirts.
No cell phones or technical devices allowed.
IF YOU VIOLATE ANY OF THESE RULES YOU WILL BE DENIED ENTRY INTO THE FACILITY
Please register and spread the word to your family, friends and community.