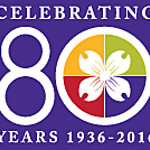 The 80th Annual Atlanta Dogwood Festival is this weekend, April 8 -10 in Piedmont Park. Nearly 100,000 visitors are expected to attend. Set up for the festival may impact both 10th Street (vehicular and bike lanes) and Charles Allen Drive this week.
Additionally, there will be rolling lane closures the morning of Saturday, April 9th at 8am to accommodate runners in the Atlanta Dogwood Festival Mimosa 5K.
Unrelated to the festival, there will be a full street closure on 8th Street, NW between William Street & Spring Street for staging a crane to assemble a Tower Crane for construction of a new building. The full street closure begins on Friday April 8, 2016, at 12:00 a.m. through Saturday, April 9, 2016, at 11:00 p.m. Traffic Detour signs will be posted to direct traffic.
Residents are urged to plan their travel accordingly and pursue alternative forms of transportation.