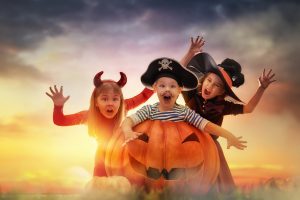 SAVE THE DATE!
THE MIDTOWN HALLOWEEN BASH 2017
TUESDAY OCT. 31
The first day of fall has come and gone. Take time to break out your pumpkin spice scented stuff, dust off last year's costume and think about Halloween in Midtown.
How does it work? We have our Midtown Halloween Party on Halloween because we are traditionalists. We eat and drink together and then let the kids out to trick or treat on the official route, which is up and down Myrtle and Penn. Just like previous years we will have pizza, water, sodas, kid friendly games and - of course - beer and wine for the adults. If you plan on enjoying pizza and libations the price will be $20 for a family or couple. More if you bring the extended family and less if it's just you.
You don't need to have kids to come. All of Midtown is welcome to attend and enjoy Halloween with your neighbors.
We will be gathering once again in Janet Morgan's backyard at 763 Penn between 4th and 5th. Enter through the 5th street alley entrance because that is the way we roll here in Midtown. The party will begin at 6:00 and trick or treating will start at 7:00.
Please click here to RSVP. Taking a second to let us know the number of adults and children coming will help plan food, drinks and activities for the kids.
Again, the details:
What: Midtown Halloween Party
When: Tuesday, October 31st from 6:00 – 7:00 PM
Where: Backyard of 763 Penn Ave
Cost: $20 per family
RSVP Link